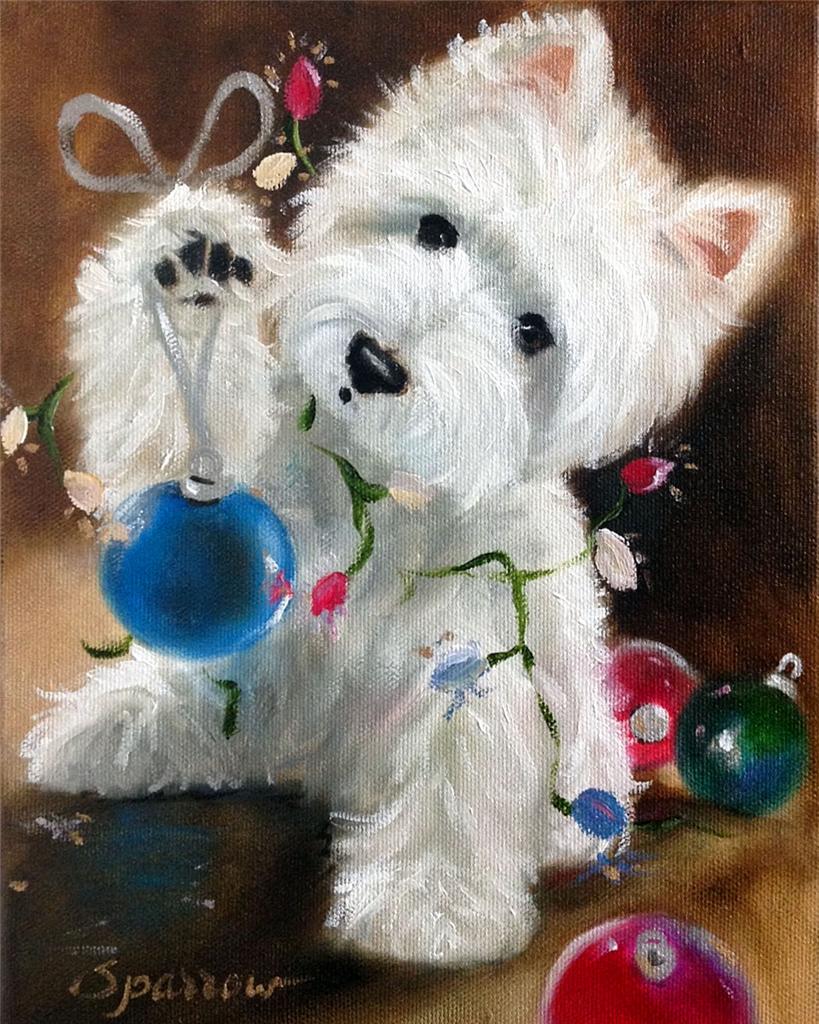 "christmas cheer"
Oil on 8x10" Oil on Stretched Canvas
Put a little Westie Whimsy on your wall or table top ease for some holiday cheer! Fun pops of Metallic paint for a bit of glitz.
This painting was completed Oct 9 ,2014..It will take a week to 10 days to be dry enough to ship, so please keep in mind when bidding.
ALSO!!!!! ORDER YOUR CUSTOM PAINTING BY OCT. 15 2014, and get 20% off list price to be received in time for the holiday gift giving season.
contact Mary at hangingthemoon@gmail.com
and mention 20%
#Westie #hangingthemoon #Christmas #ornaments